The Sustainable Development Goals in Malawi
The Sustainable Development Goals are a global call to action to end poverty, protect the earth's environment and climate, and ensure that people everywhere can enjoy peace and prosperity. These are the goals the UN is working on in Malawi:
Story
13 September 2023
Multistakeholder Dialogue Paves the Way for Malawi's SDG Rescue Plan
On the eve of the global SDG Summit, the Government of Malawi convened stakeholders from civil society, the private sector, academia, the media, and development partners for an inclusive dialogue aimed at mobilising broad based support for its "SDG Rescue Plan." Malawi has confronted an array of challenges that imperil its progress towards the SDGs. Cyclones, pandemics, and conflicts have rolled back hard-won gains achieved in critical areas like poverty alleviation, food security, healthcare, education, water resource management and economic growth. The nation's path to achieving the SDGs by 2030 is at risk and demands urgent corrective action. The 2022 Voluntary National Review report found that Malawi's progress towards the SDGs has reached a critical juncture, with only 18 percent on target, 41 percent making moderate progress and a concerning 41 percent falling behind. Recognizing the urgency to put Malawi back on a path to inclusive, sustainable growth and development, the Government, with the support of UNDP, carried out an SDG Push Diagnostic which produced an integrated SDG Insights Report that helped to determine SDG interlinkages that revealed how actions directed towards one SDG can impact others. As a result, the Integrated SDG Insights Report has helped Malawi to uncover how SDG interactions can help the country to achieve the 2030 Agenda while navigating trade-offs. Facing high stakes and formidable challenges, Malawi has set ambitious targets to accelerate achievement of the SDGs in this decade of action. Malawi has identified 5 priority areas with high multiplier effects for investment and policy change that will help secure maximum progress across the SDGs. The areas that will be prioritised are women's empowerment, job creation, sustainable industrialization, resilient urban planning, institution building, and good governance. Through strategic investment in these 5 areas, the Government hopes to reduce national poverty from 50.7% to 35.3% by 2027 and further to 26% by 2030. The Government also hopes to reduce inequality levels by increasing the growth rate of household expenditure or income per capita from 1.27% to 6.7 % by 2027 and 10% by 2030. During the multistakeholder dialogue, Ms. Rebecca Adda-Dontoh, UN Resident Coordinator for Malawi, stressed the immense potential inherent in collaboration among stakeholders. "In unity," she declared, "we find strength. Together, we can overcome even the most formidable challenges and translate our commitment into tangible SDG progress." For her part, Malawi's Minister of Foreign Affairs, Hon. Nancy Tembo, echoed the call for unified action to drive SDG realization. She passionately proclaimed, "Let's make our seats at the table seats of progress and be the change we want to see. We are the architects of our destiny, and together, we shall build a more prosperous and equitable Malawi." The dialogue provided a platform for all stakeholders to explore how they can contribute to SDG advancement. In terms of policy advocacy, Government officials were urged to utilize their positions to advocate for policies and legislation aligned with the SDGs. Private sector leaders were encouraged to invest in sustainable and socially responsible business practices. Other stakeholders including CSO, Youth, Accademia and Communities were also encouraged to actively participate in SDG implementation. This multistakeholder dialogue served as a prelude to the forthcoming SDG summit, scheduled for later this month. The summit is expected to provide an expanded platform for in-depth discussions and commitments aimed at advancing the SDG agenda in Malawi. Insights and priorities gleaned from this dialogue will play a central role in shaping the discussions and driving action during the summit. As Malawi continues its journey towards SDG realization, these collaborative endeavours are poised to ensure inclusivity, leaving no one behind, and propelling the nation toward a more sustainable and equitable future. The introduction of the "SDG Rescue Plan" marks a resolute step in this direction, demonstrating Malawi's steadfast commitment to surmount challenges and secure a prosperous future for all its citizens.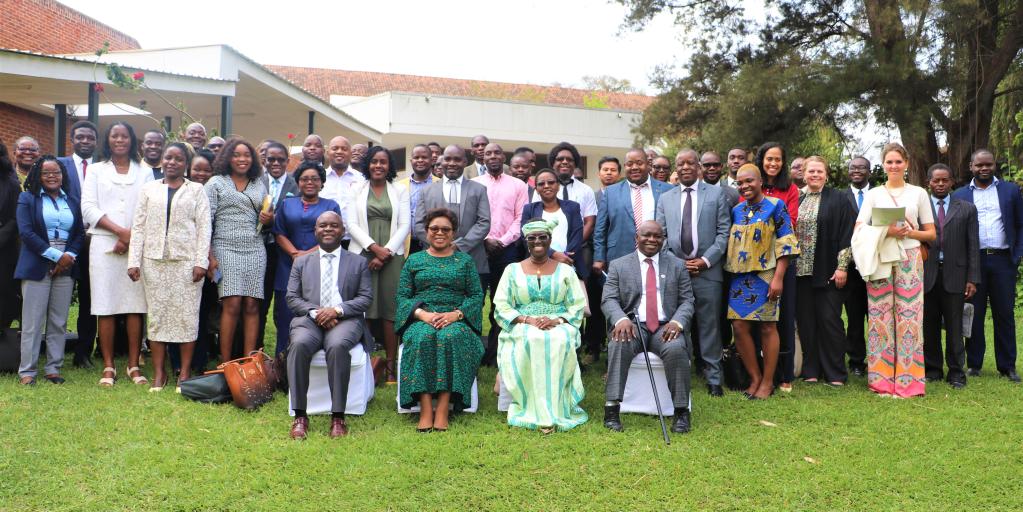 Story
10 July 2023
Coordination Saves Lives: UN Resident Coordinator's Office Leading the Way in Cyclone Freddy Response
"We have lost everything. Our house was destroyed, and we have no food or water. We are desperate for help." - Mary Phiri, Resident of Phalombe District & Cyclone Freddy survivor. In the aftermath of Tropical Cyclone Freddy's devastating impact on Malawi, the strength of leadership and collaborative efforts has become paramount in rebuilding shattered lives. We highlight the stories of resilience and the indispensable role played by the coordination in mobilising UN Agencies and the international community to support the government to respond to this calamity. The fury of Tropical Cyclone Freddy spared very few, leaving thousands of Malawians in the southern districts without hope for food security this year. The prevailing sentiment among many Malawians is poignantly captured by Mary Phiri, who, like so many others, witnessed all of their life possessions being washed away by the ravaging flood waters of the cyclone. Amidst the widespread devastation, the agricultural sector suffered the most significant blow, with crops and livestock decimated by the heavy rains. The government estimates that over 50,000 hectares of farmland have been destroyed, posing a severe threat to food security in the affected areas. But the impact goes beyond agriculture. The cyclone has also dealt a severe blow to infrastructure and the economy. Roads and bridges have been damaged, hindering transportation and access to markets. Businesses have been disrupted, affecting local economies and livelihoods. The rebuilding process will require concerted efforts and support to revive the economic activities that sustain communities. Furthermore, the health sector has not been spared. Malawi was already grappling with a cholera outbreak, and the cyclone exacerbated the situation. Access to clean water and sanitation facilities became even more dire. Efforts to provide safe water supply, hygiene promotion, and disease prevention measures require to be intensified to prevent further health crises and protect vulnerable communities. In response to this humanitarian crisis, the UN Country Team, under the leadership of Resident Coordinator, Rebecca Adda-Dontoh, rallied 60 UN agencies and non-governmental organizations to deliver life-saving assistance to affected communities. Their collective efforts have played a crucial role in providing immediate support and paving the way for long-term recovery. "In the weeks since this tragedy struck, I have been absolutely inspired by the many people who have helped their neighbours and fellow Malawians impacted by Tropical Cyclone Freddy. In support of these incredible communities and the government-led response, we have provided life-saving assistance. However, much more remains to be done." - Rebecca Adda-Dontoh, UN Resident Coordinator in Malawi. Recognizing the urgency, the United Nations Central Emergency Response Fund (CERP) swiftly released US$5.5 million to support the humanitarian response in Malawi. These funds have been instrumental in providing emergency shelter, food, and medical assistance to the most vulnerable. However, the journey towards recovery is far from over. Education has been severely disrupted, with hundreds of schools damaged or converted into temporary shelters. UN Malawi, in collaboration with local partners, is working tirelessly to ensure that nearly 1.3 million affected children receive the support they need to continue their education. The UN Malawi has been a vital lifeline, utilizing helicopters to reach isolated communities that were completely cut off by the cyclone. Their Home-Grown School Feeding interventions, supported by the European Union, provide sustained access to nutritious meals for over 38,000 children in Chikwawa, Nsanje, Phalombe, and Zomba Districts. Furthermore, UN agencies are working collaboratively to provide essential protection services. Through awareness programmes on the prevention of sexual exploitation and abuse, child rights education, gender-based violence, and early child marriage, they have reached at least 24,200 individuals, including nearly 11,700 children. UN Malawi showcased unwavering dedication in supporting those affected by Cyclone Freddy through the provision of crucial shelter and protection services. The primary focus was to ensure that individuals impacted by the disaster had access to secure and safe shelter, offering them a haven from the chaos and uncertainty. Concurrently, comprehensive protection measures were implemented to safeguard the rights and well-being of vulnerable individuals, including raising awareness about critical issues such as sexual exploitation and abuse, child rights, gender-based violence, and early child marriage. These interventions had a direct and transformative impact on the lives of thousands, providing immediate relief, a sense of security, and the essential support needed to rebuild and move forward. Amidst these challenging circumstances, the UNRCO in close collaboration with OCHA, is at the forefront of coordination efforts, ensuring that assistance reaches those most in need. The office has facilitated the collaboration of various UN agencies, non-governmental organizations, and development partners, emphasizing the value of coordination, including in emergency situations. The Malawian government, in conjunction with humanitarian partners, has conducted a comprehensive Post Disaster Needs Assessment (PDNA). This assessment provides valuable insights into the extent of the damage caused by Cyclone Freddy and serves as a blueprint for long-term recovery. It underscores the importance of building back better and creating more resilient communities that can withstand future disasters. The path to recovery and rehabilitation will undoubtedly be a long one, but the resilience and determination of the Malawian people are unwavering. However, together we can rebuild shattered communities, overcome this disaster, and forge a path toward a more resilient future.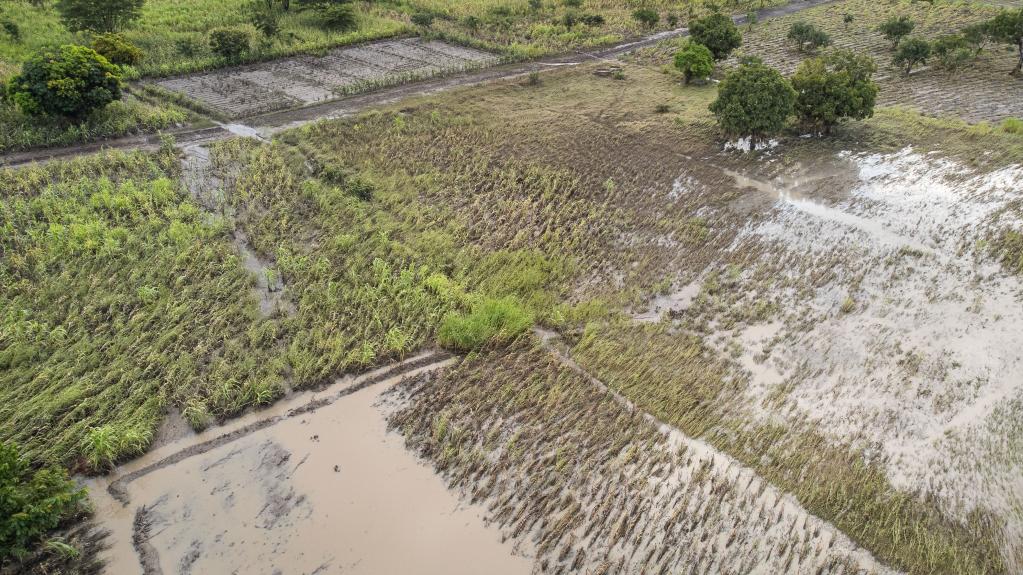 Story
12 August 2023
Empowering Youth for a Sustainable Future: International Youth Day 2023
Statement by Ms. Rebecca Adda-Dontoh, United Nations Resident Coordinator in Malawi Empowering Youth for a Sustainable Future: International Youth Day 2023 Today, on International Youth Day, we come together under the theme "Green Skills for Youth: Towards a Sustainable World." This theme underscores the pivotal role that young people play in shaping a future that is not only prosperous but also environmentally conscious and sustainable. Half of the global population is under the age of 30, and this percentage is projected to rise to 57% by the end of the decade. In Malawi, where 80 percent of the population is below the age of 35, the youth cohort constitutes a significant force for positive change. The world is grappling with intricate challenges, from climate change to economic uncertainties, and the aftereffects of the COVID-19 pandemic. It is within this context that the voices and actions of young people become even more crucial. The enthusiasm, innovative thinking, and dedication of our youth offer a beacon of hope for a better future. The principle of "Leaving No One Behind" is not just a slogan but a driving force. Engaging our youth and ensuring their active participation in decision-making processes is vital to achieving this aim. Their unique perspectives and fresh ideas have the potential to drive transformative solutions to some of our most pressing issues. In Malawi, we have witnessed commendable strides in the engagement of youth towards sustainability. Initiatives like the UNDP-supported Green Corps have not only provided opportunities for young people to actively participate in environmental conservation, but have also showcased the determination and capabilities of Malawi's youth to lead in building a greener future. Furthermore, national policies such as the National Youth Policy and Malawi Vision 2063, centred on the youth, signal progress being made, notwithstanding the recognition that more efforts are needed to fully harness their potential. As we stand at the mid-point of the 2030 Agenda for Sustainable Development, we find ourselves at a critical juncture. The promise of a sustainable future for all is at risk due to various factors, including climate-related disasters like Cyclone Freddy, conflicts, and ongoing health challenges. Yet, in the face of adversity, young people continue to display remarkable resilience and determination. United Nations Secretary-General António Guterres aptly stated, "Today, the world is embarking on a green transition." This transition towards environmental sustainability and climate resilience is essential for achieving the Sustainable Development Goals (SDGs). Developing green skills among our youth is a fundamental step in this direction. Green skills encompass technical knowledge and abilities that enable the use of environmentally friendly technologies and processes. They also include broader skills that promote environmentally conscious decision-making in various aspects of life. As our youth possess the potential to be champions of sustainability, equipping them with these skills is paramount. In conclusion, on this International Youth Day, I call upon all stakeholders – government, civil society, private sector, and communities – to recognize and nurture the potential of our youth. Let us work together to provide them with the tools, resources, and opportunities they need to contribute to a more sustainable and equitable world. As we celebrate the energy and determination of young people, let us also commit to supporting their journey towards acquiring green skills and becoming leaders of change. Through their actions, we can lay the foundation for a brighter and greener future for Malawi and beyond. Thank you.