The UN Resident Coordinator Office
The UN Resident Coordinator's Office (UNRCO) supports the UN Resident Coordinator in their roles to work with UN entities to improve the impact, efficiency and effectiveness of the UN's operational activities for development at the country level.
As designated representative of the UN Secretary-General, the RC in Malawi leads and strategically positions the United Nations Country Team (UNCT) in support of national priorities, development strategies, and plans.
The UNRCO in Malawi provides inter-agency coordination support to the UN Country Team (UNCT) and its various sub-groups (Programme Management Team - PMT, Operations Management Team - OMT and UN Communications Group - UNCG). The support includes strategic planning, programme and operations management, policy guidance, data management and results reporting as well as knowledge management, advocacy and communications – all seeking to enhance UN coherence and improve overall programme impact to better achieve development results.
The UN Resident Coordinator in Malawi
Rudolf Schwenk, who is the UNICEF Representative, is the UN Resident Coordinator (ad interim) for Malawi.
He started his mission with UNICEF in Malawi in August 2019. After working with NGOs in Germany, he joined the United Nations in 1995 and worked with UNRWA in Jordan and with UNICEF in Niger, India, Denmark and Bhutan. He has worked in various programme functions as well as in operations, and has achieved sustainable results for children in Field Office, Country Office and Headquarters locations. Prior to his arrival in Malawi in August 2019, he was the UNICEF Representative in Bhutan. Mr. Schwenk holds a Master's in Modern Middle East, Political Science and History from the Free University of Berlin.
Meet the Team in the UN Resident Coordinator's Office in Malawi
UN Staff in Malawi
There are over 700 staff of the United Nations in Malawi, working with about 20 UN entities that are active in Malawi to contribute towards ensuring a better life for the people of Malawi. For more details about UN staff deployment in Malawi per agency and where they work, see this UN Staff Deployment Map for Malawi.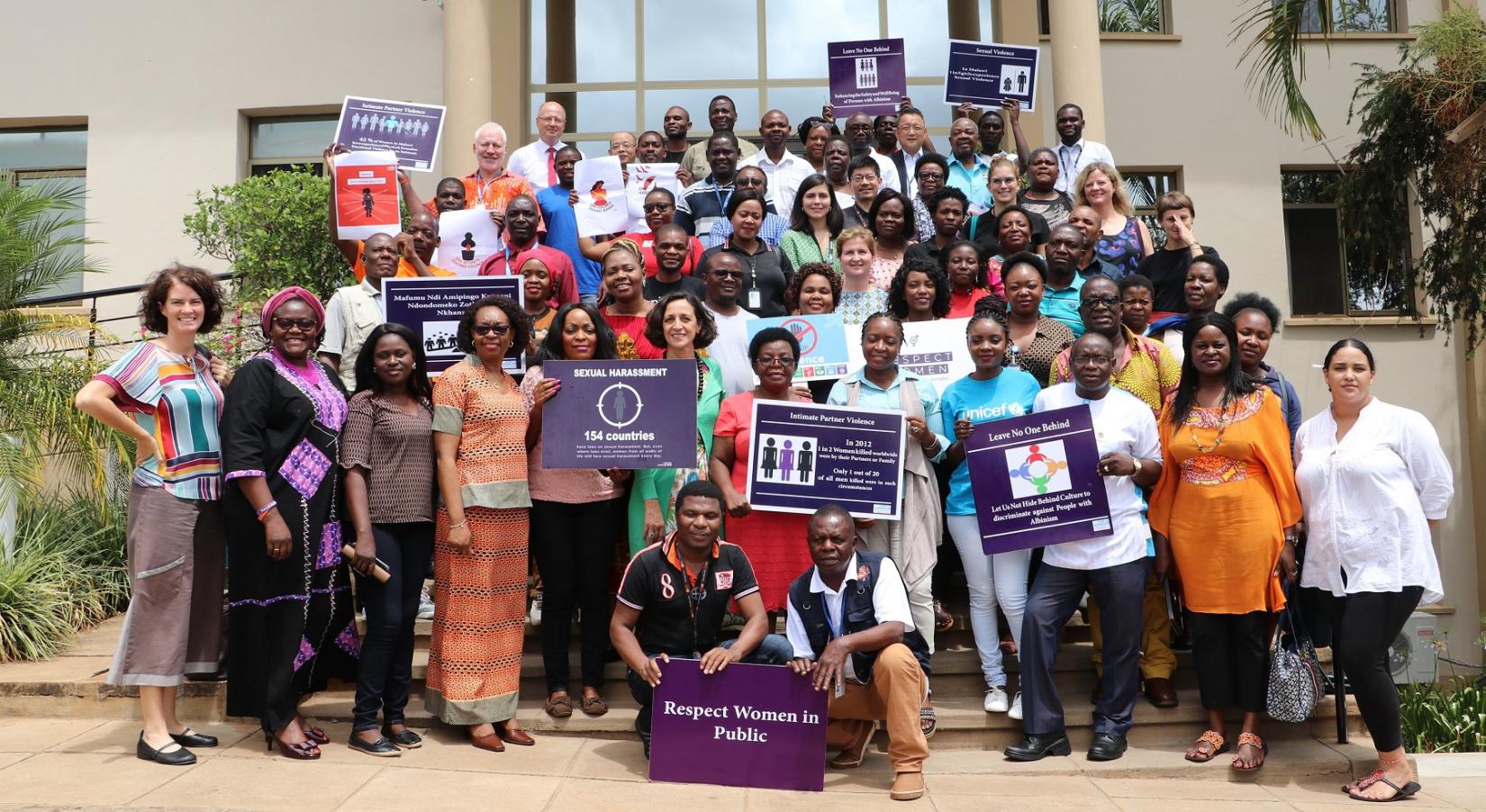 The UN Resident Coordinator Office