The UN Resident Coordinator Office
The UN Resident Coordinator's Office (UNRCO) supports the UN Resident Coordinator in her roles to work with UN entities to improve the impact, efficiency and effectiveness of the UN's operational activities for development at the country level.
As designated representative of the UN Secretary-General, the RC in Malawi leads and strategically positions the United Nations Country Team (UNCT) in support of national priorities, development strategies, and plans.
The UNRCO in Malawi provides inter-agency coordination support to the UN Country Team (UNCT) and its various sub-groups (Programme Management Team - PMT, Operations Management Team - OMT and UN Communications Group - UNCG). The support includes strategic planning, programme and operations management, policy guidance, data management and results reporting as well as knowledge management, advocacy and communications – all seeking to enhance UN coherence and improve overall programme impact to better achieve development results.
The UN Resident Coordinator in Malawi
Zhijun Chen, who is the Representative of the Food and Agriculture Organization (FAO), is the UN Resident Coordinator (ad interim) for Malawi.
He started his mission as FAO Representative in May 2019. He has worked for FAO for about 15 years, serving in different capacities such as Irrigation and Rural Infrastructure Engineer at FAO Headquarters in Rome, Senior Irrigation and Rural Infrastructure Engineer and Investment Support Officer in Thailand. He joined the UN as the Irrigation and Water Management Officer at the UN Peace-Keeping Department in Timor-Leste in 2000. Zhijun holds a PhD in Farmland Water Conservancy, a Master in Fluid Machinery and Fluid Power Engineering, as well as a Bachelor in Irrigation and Drainage, from Wuhan University, China.
Meet the Team in the UN Resident Coordinator's Office in Malawi
UN Staff in Malawi
There are over 700 staff of the United Nations in Malawi, working with about 20 UN entities that are active in Malawi to contribute towards ensuring a better life for the people of Malawi. For more details about UN staff deployment in Malawi per agency and where they work, see this UN Staff Deployment Map for Malawi.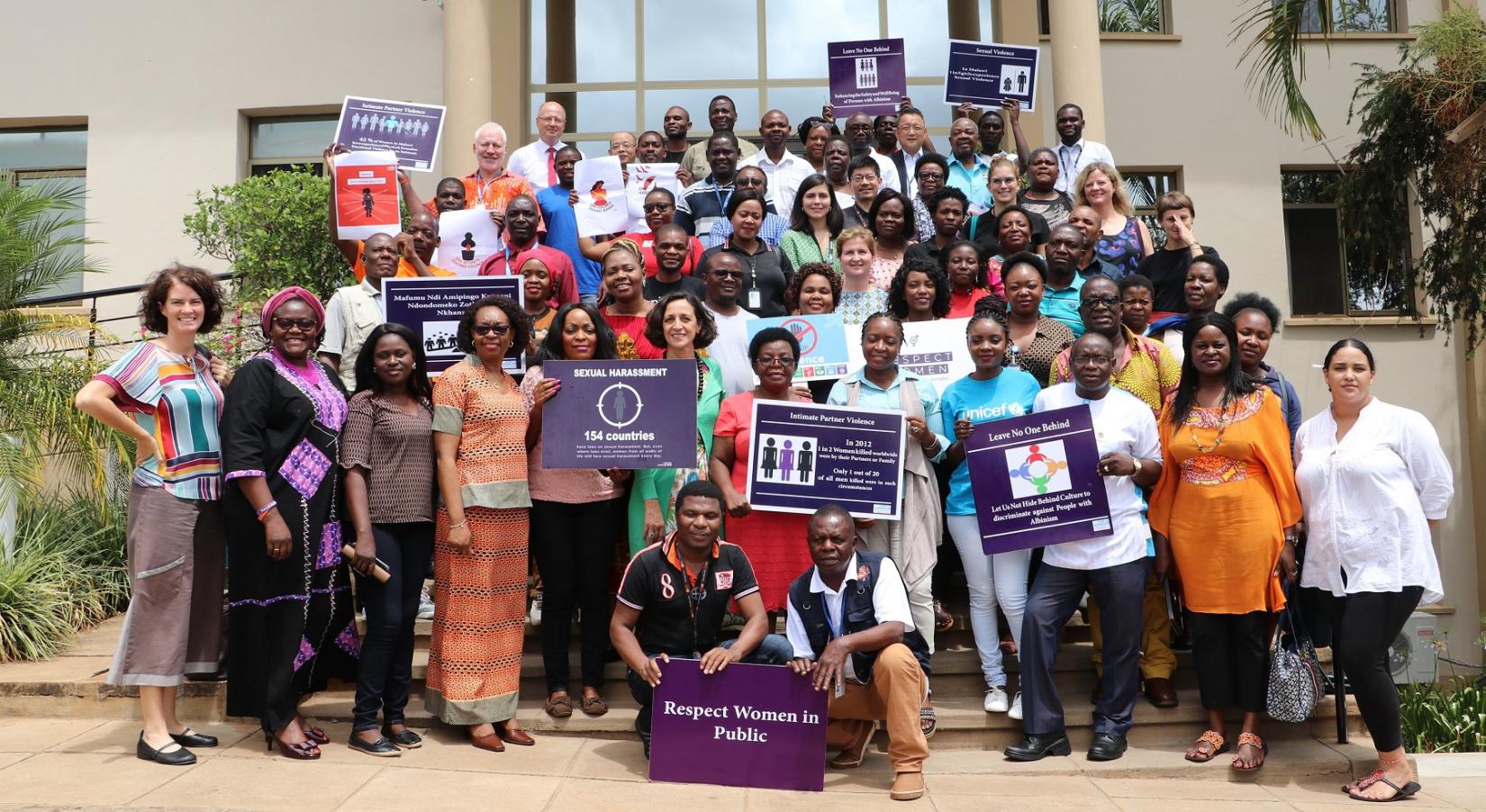 The UN Resident Coordinator Office