Story
Malawi President hails UN75 dialogue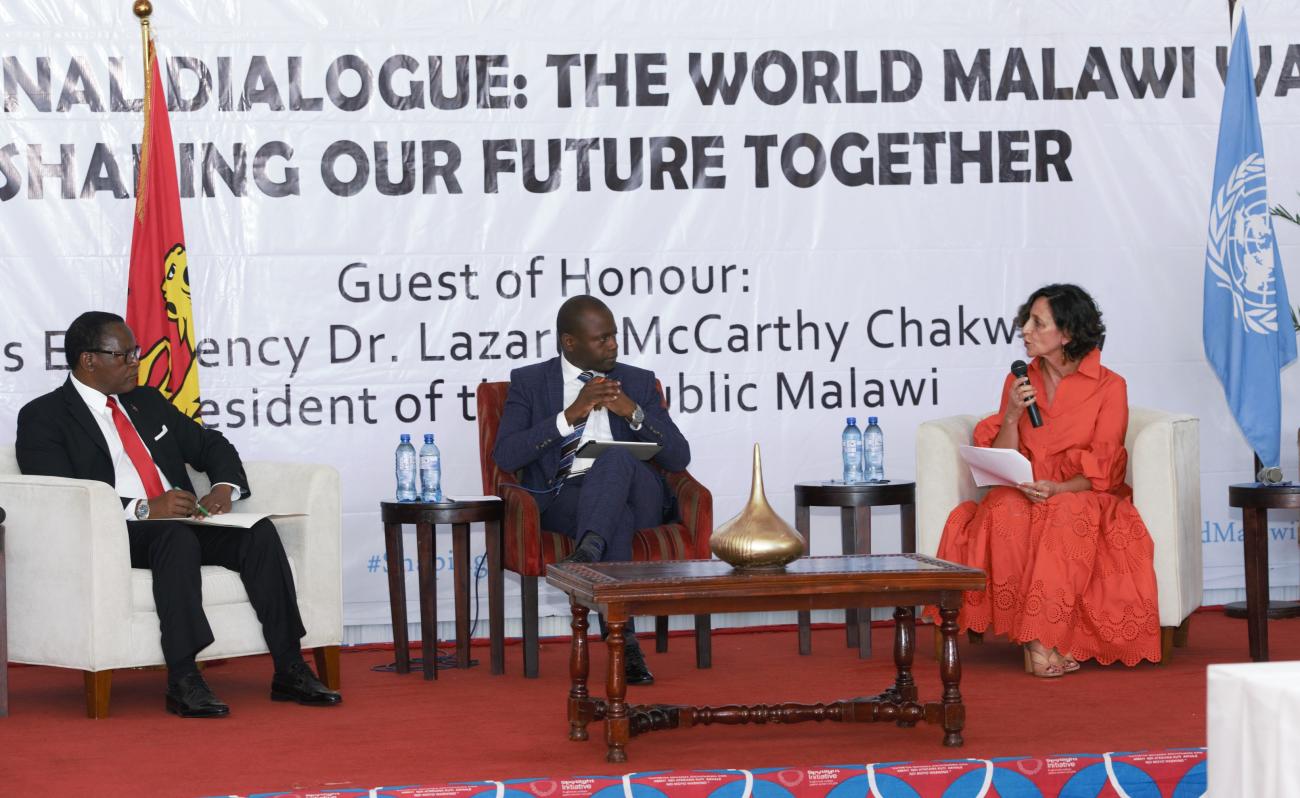 As UN Deputy Secretary-General urges for more collaboration to achieve SDGs
President Lazarus Chakwera on Tuesday hailed the United Nations 75 (UN75) National Dialogue, saying it has been instrumental in hearing directly from Malawians on the future they want.
Speaking at the Bingu International Convention Centre (BICC) in Lilongwe, Chakwera said the dialogue--which saw experts and the youth tackling challenges and solutions around Climate and Planet; Justice and Human Rights; Gender Equality; Poverty and Inequality to a discourse on Global Cooperation for Development--had been a refreshing breather from the despair and pessimism that so easily entangle the country when one looks at the challenges faced.
He said the dialogue, which also involved UN Deputy Secretary-General, Amina Mohammed, was a timely reminder that through working together in curating solutions for the challenges, there is no reason the country should not make great strides by the time the UN turns 100 years old in 2045.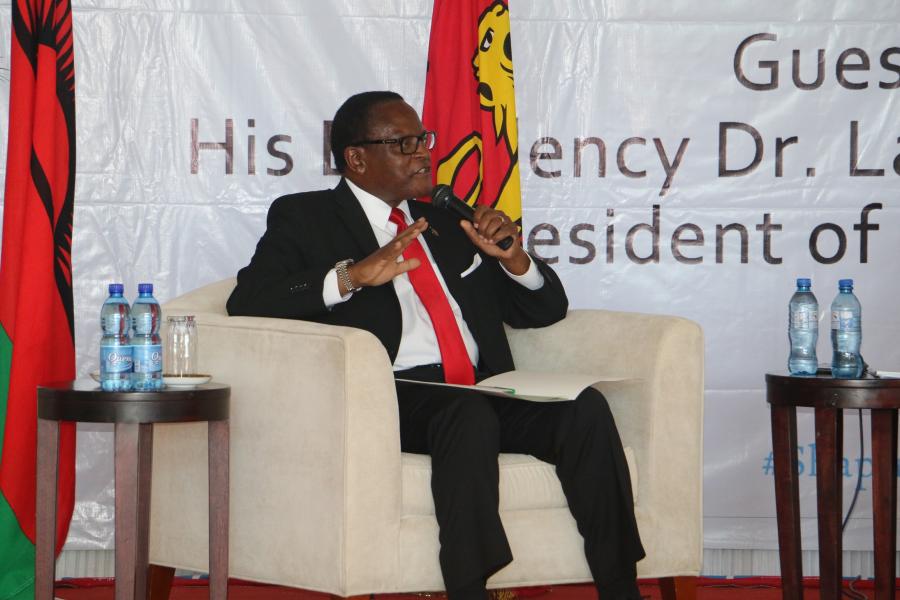 "In fact, I see this as an extension of the national dialogue already being facilitated   by the National Planning Commission to formulate the Malawi National Transformation 2063, which is our collective vision of the country we want by the time Malawi turns 100.
"In a special way, the fact that the Deputy Secretary-General has  been  with us in  this  discussion gives  us assurance that  these  views  will  form  part  of  the whole UN family's global conversation about  the future   we   want   to create   together," said Chakwera.
According to Chakwera, he was impressed with the optimism demonstrated by speakers the panel discussions held earlier in the day.
The Malawi leader said he was encouraged to see that Malawians want to pull together in the same direction around several challenges.
Speaking during a panel discussion, Mohammed said the dialogue further strengthens the long partnership between UN and Malawi.
She said despite clear progress, communities still struggle to access health services, job opportunities, and quality education for children.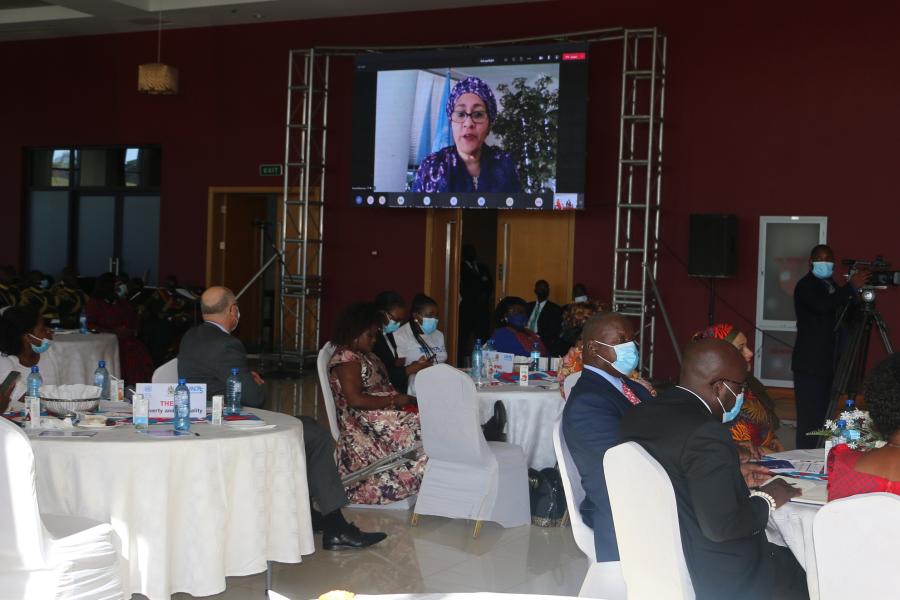 She said Malawi must find solutions that will build resilience and protect its vulnerable communities.
"Everyone has a role to play individually and collectively. Vibrant young women and men can lead to the future that we want in the next 25 years. Together we can ensure that the world leaves no one behind," Mohammed said.
UN Resident Coordinator, Maria Jose Torres, said Malawi occupies a special place in the United Nations because of its unique contributions on promoting global cooperation and peace.
Torres said just as Malawi has stood with the UN, the UN has been privileged to stand with Malawi, adding that most recently; the UN has supported the country as it faces the Covid 19 pandemic.
She observed that over 20 UN entities have also worked with national authorities to ensure the food security of millions of Malawians; provide essential medicines to health facilities, increase antiretroviral therapy coverage; promote human rights for all persons living in Malawi; and support the continued consolidation of democracy.
"The UN's support in Malawi goes beyond the current public health crisis. The UN has also supported government's efforts on climate change and expanding the use of smart agriculture techniques, as well as generating more green jobs and markets.
"For example, through the Spotlight Initiative, the UN is also boldly working with partners to tackle violence against women and girls from multiple directions, including cultural transformation," Torres said.
Malawi's Foreign Affairs Minister, Eisenhower Mkaka said Malawi is committed to be a proactive member of the UN family.
Mkaka said through dialogue and multilateralism the country can achieve the Malawi the citizens want.
Making a contribution during a panel discussion on Climate and Planet, Forestry and Natural Resources Minister, Nancy Tembo, said Malawians would like to see a Malawi that is environmental conscious in the next 25 years.
"We would like to see people using energy sources that do not pollute the environment," Tembo said.
Contributing during a discussion on Gender, Gender Minister, Patricia Kaliati, said by 2045 authorities would like to see a Malawi where women could own big businesses such as hotels and high rise buildings.
And speaking during a discussion on Poverty and Inequality, Unicef Country Manager, Rodolf Schwenk, said an ideal world is the one where poverty is reduced and inequalities narrowed.
Shwenk said in recent years Malawi has made some progress in the area as the percentage of ultra-poor has reduced.
He was, however, quick to note that the coming of Covid 19 has reversed the trends.
Speaking on behalf of the country's youths, Chisomo Manda, said young people want a Malawi that would achieve Sustainable Development Goal number 1 of eradicating economy.
Economic Planning Secretary, Winford Masanjala, said the recent Integrated Household Survey revealed that about 51.4 percent of Malawians are poor.
He said using the international poverty line of $1.90, about 76 percent of the population could be considered poor.
Masanjala said government will together with the National Planning Commission launch a new long-term development blueprint which will help turn Malawi into an upper middle-income economy.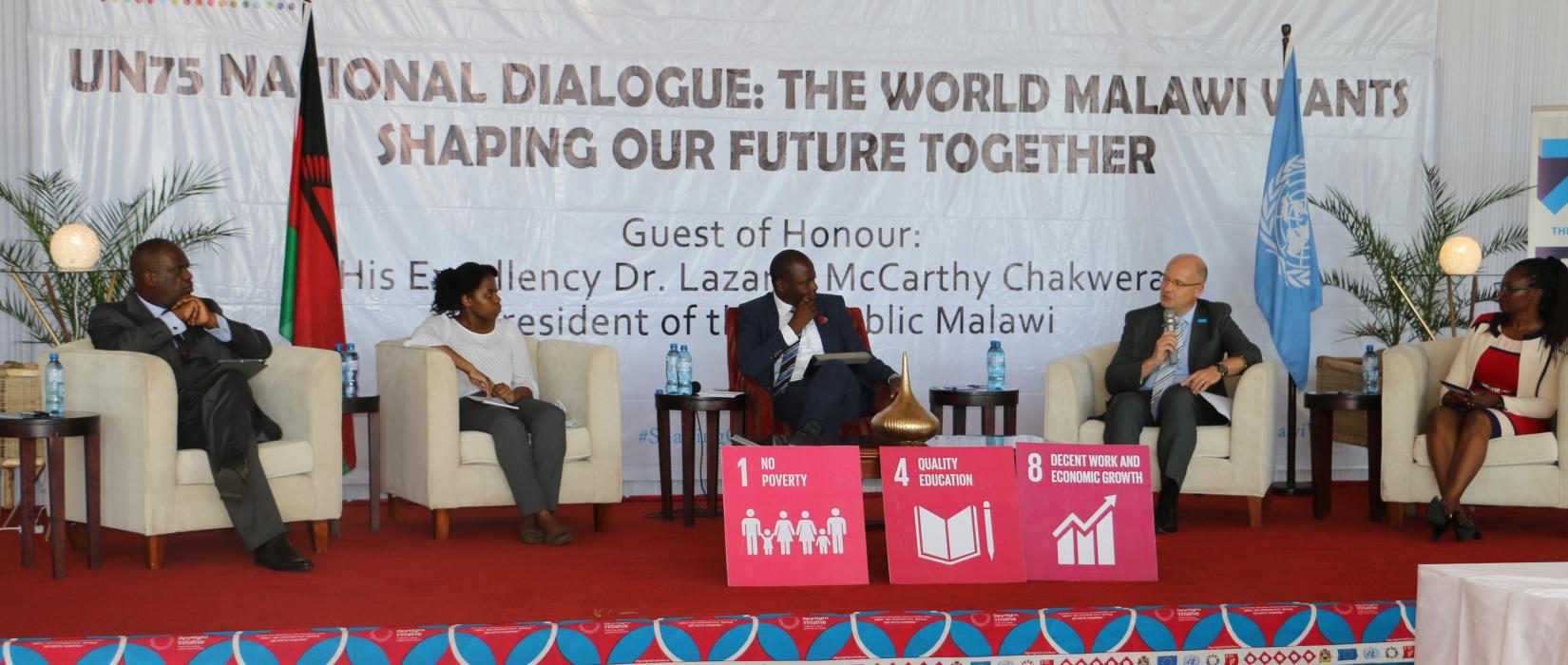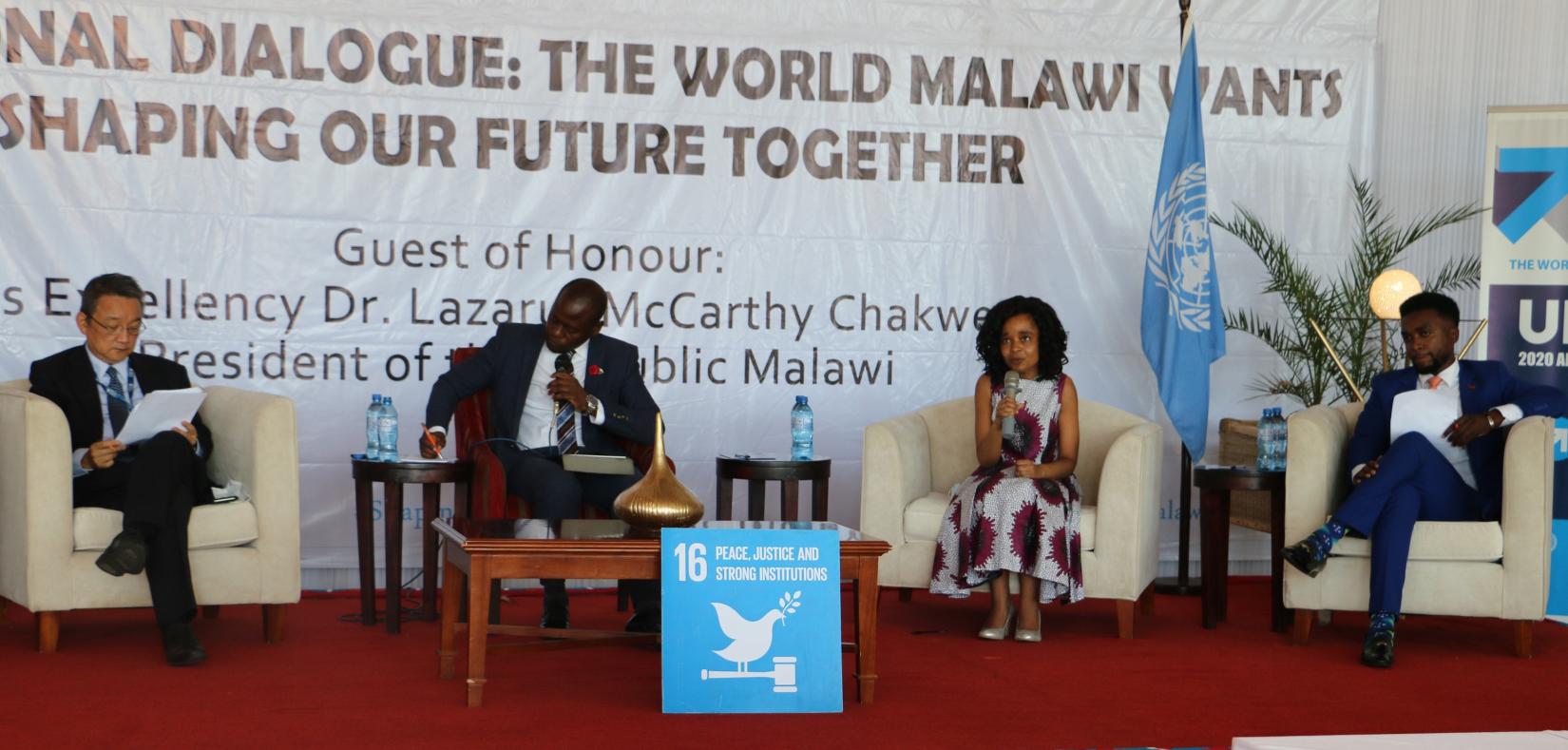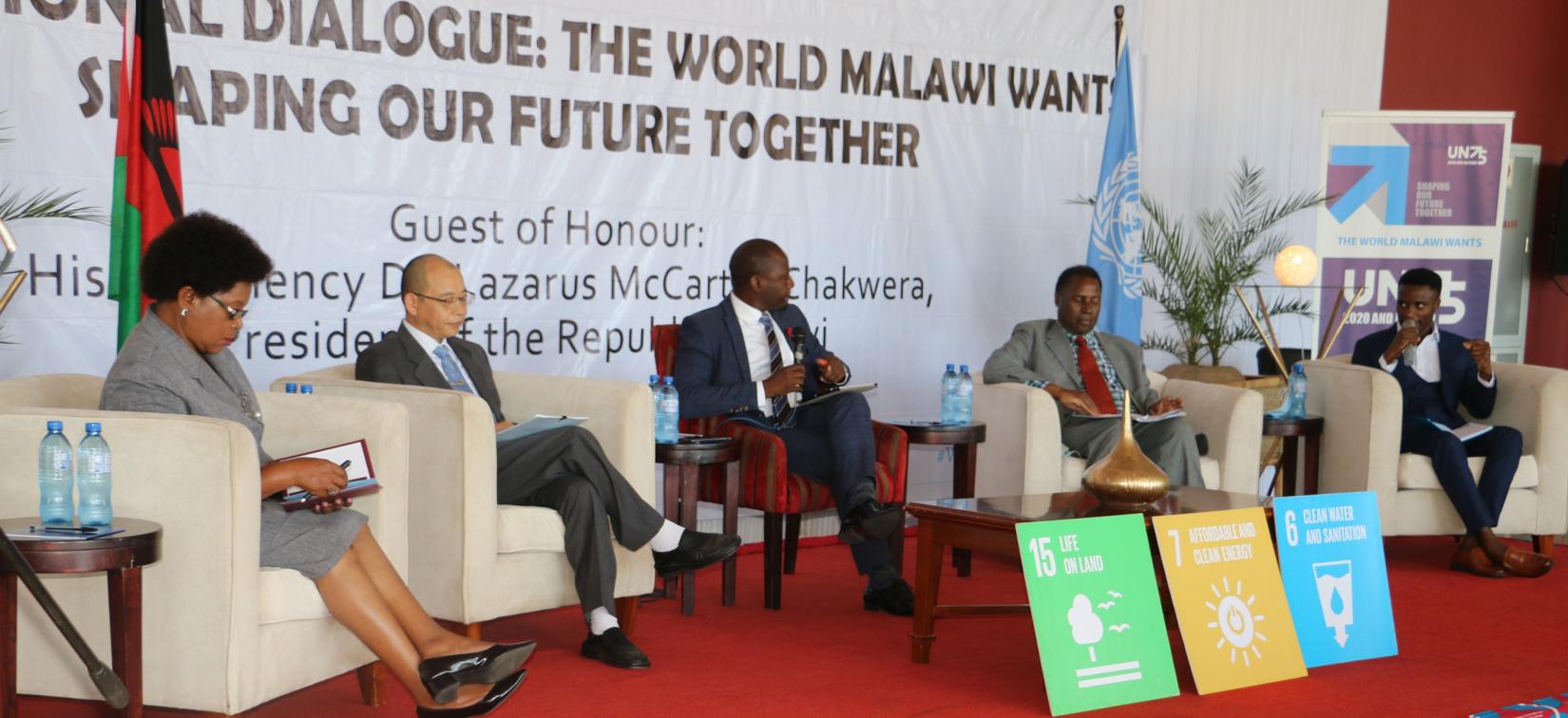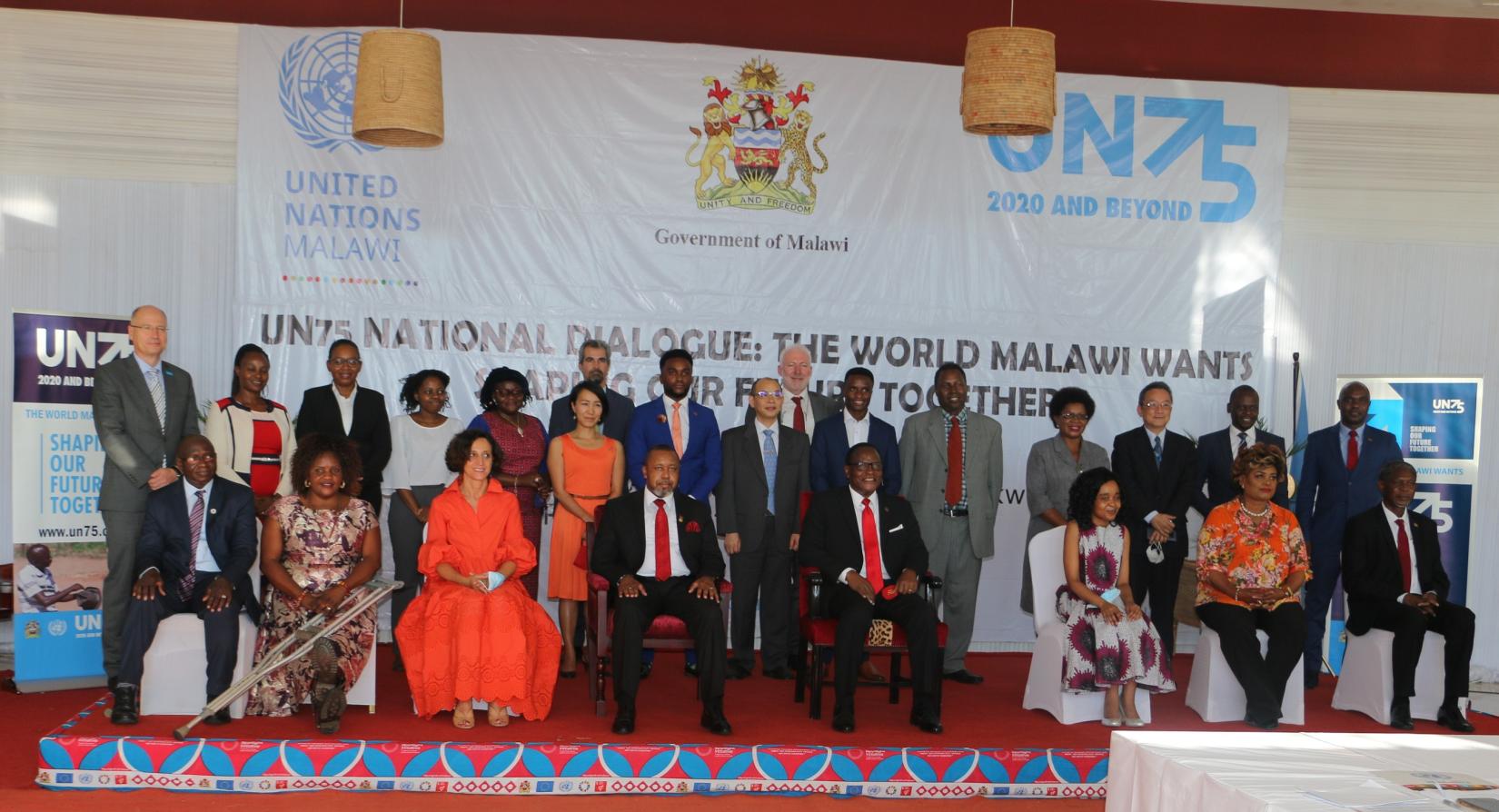 Written by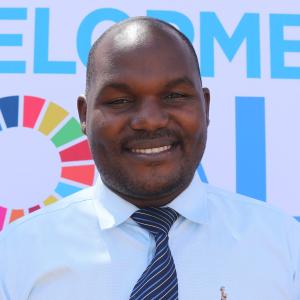 Phillip Pemba
RCO
Development Coordination Officer, Programme Communications and Advocacy
UN entities involved in this initiative
RCO
United Nations Resident Coordinator Office