O3 programme on sexuality education launched
Since the start of the O3 programme in Malawi, government has been an instrumental partner in advancing sexual and reproductive health and rights.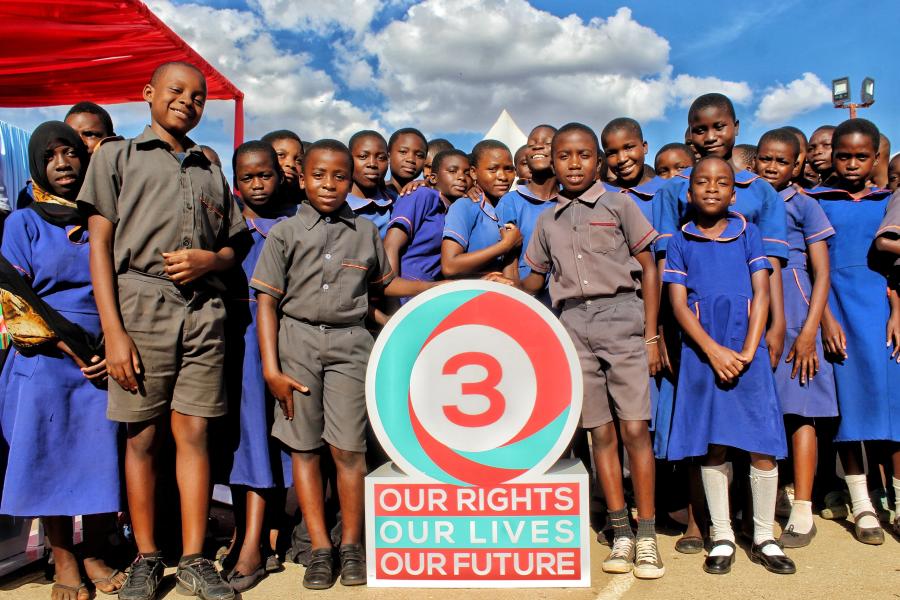 Photo | UNESCO
On 10 October 2019, UNESCO officially launched a new phase of the Our Rights, Our Lives, Our Future (O3) Programme in Malawi in partnership with the Ministry of Science, Education and Technology and the Norwegian Embassy in Lilongwe.
The event attended by UNESCO's Regional Director for Southern Africa, Prof. Hubert Gijzen, the Minister of Education, Science and Technology, Dr. William Susuwele Banda, the Norwegian Ambassador to Malawi, Steinar Egil Hagen, and the UN Resident Coordinator, Maria Jose Torres Macho. Representatives from civil society organisations and the media were present along with students, teachers and parents at the Mphungu Primary School in Lilongwe.
The funding provided by the Norwegian government complements existing activities funded by Swedish International Development Cooperation Agency (SDA), and will allow to attain full-scale implementation of Comprehensive Sexual Education (CSE) supported by inter-sectoral partners and UNESCO Malawi.
The Norwegian Ambassador, Steinar Egil Hagen stated "we are today at the starting point of an important partnership, with our friends in the Malawi government, and with the UN-family and working on an important topic, comprehensive sexuality education".
The aims of the O3 programme in the ESA region are to secure and sustain strong political commitment and support for adolescents' and young people's access to comprehensive sexuality education; to support the delivery of accurate, rights-based and good quality CSE programmes; to ensure safe, healthy and inclusive school and community environments; and strengthen the knowledge and evidence base on CSE and gender based violence.
Since the commencement of the O3 programme in Malawi, the government has been an instrumental partner in advancing sexual and reproductive health and rights to its population. Despite these notable measures, over 70% of new HIV infections are among young women (15-19 years). Pregnancy and childbirth complications continue to be the leading cause of death among young women in Malawi.
UN entities involved in this initiative
UNESCO
United Nations Educational, Scientific and Cultural Organization