Ending inequalities key to inclusive development in Malawi
"Policies must change their approach and focus on engaging the furthest behind," says Masanjala.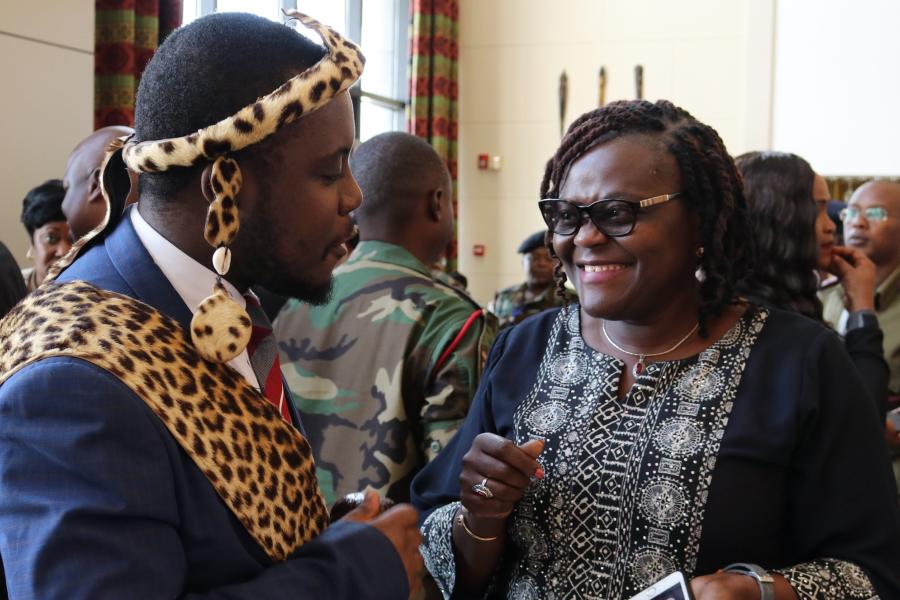 Photo | UNMalawi/2019/Phillip Pemba
UNDP, in coordination with Oxfam, held a round-table discussion in Lilongwe on 26th March 2019 on how Malawi can reduce inequalities and ensure no one is left behind in the country's development process.
UN Resident Coordinator, Maria Jose Torres, said, to achieve the 2030 Agenda for Sustainable Development, stakeholders should ensure that vulnerable groups such as women, youth, children and people with disabilities, especially those living in rural areas, are targeted with interventions to improve their lives.
"Leaving no one behind means taking explicit action to curb inequalities, end discrimination, prioritize and fast-track action for the furthest behind communities and people," said Torres. "There is need to reflect on existing policies, implementation issues and availability of necessary data to uphold the national commitment to reduce inequality and exclusion in a sustainable way by 2030."
She said the multi-stakeholder engagement was one platform that could help find ways of accelerating implementation of the Sustainable Development Goals (SDGs) in Malawi by reducing inequalities and alleviating poverty.
Oxfam Country Director, John Makina, said they called for the multi-stakeholder engagement meeting to explore how national policies can be fully utilised to reduce poverty and inequalities in Malawi.
"Through research conducted by Oxfam, we have observed that policy measures in education, agriculture and health indicate that there are gaps that need to be addressed in order to reduce poverty and inequalities for economic development," said Makina.
Chancellor College associate professor, Winford Masanjala, said the country needs to develop policy solutions with great and inclusive impact.
"Policies must change their approach and focus on engaging the furthest behind. Policies must provide solutions to challenges that the most vulnerable face in the country," said Masanjala, adding exploring the nexus of poverty, inequality and growth is critical in finding pathways for reducing inequality in Malawi.
Former Reserve Bank of Malawi (RBM) Deputy Governor, Dr. Naomi Ngwira, echoed Masanjala's views, saying a combination of great policies in all sectors can move Malawi forward.
On his part, economics associate professor, Lucius Kassim, said comprehensive data is vital to inform policy development and implementation.
"Data plays a great role in policy development. Data gathered by the nation such as the Census is comprehensive and provides information to develop impactful policies that will help reduce inequalities and propel the country out of poverty," said Kassim.
The round-table discussion involved presentations and a panel discussion focusing on improving governance systems and data usage for policy development.
UN entities involved in this initiative
UNDP
United Nations Development Programme