Press Release
Everybody plays a part in ending discrimination
01 March 2019
The rights of marginalised and vulnerable groups should remain high on the national agenda.
Press Statement
Lilongwe: Today, the 1st of March, is World Zero Discrimination Day. Under the leadership of the United Nations Joint Programme on HIV and AIDS (UNAIDS), the UN has since 2014 dedicated 1st March as a day to renew global commitment to combat all forms of discrimination against people living with HIV and other vulnerable and marginalized groups.
The theme for the 2019 Zero Discrimination Campaign Day – "Act to Change Laws that Discriminate" – calls for urgent action to change discriminatory laws and policies that violate and threaten the rights of vulnerable and marginalized populations.
Our collective action is required to ensure that no population is left behind in our collective drive towards achieving the Sustainable Development Goals (SDGs) as Malawi implements the third Malawi Growth and Development Strategy (MGDS III).
In particular, there is need to address multiple and overlapping forms of discrimination. For instance, women who are disabled and HIV positive may face more discrimination and exclusion than others, hence the need for a multisectoral approach to end all forms of discrimination.
The UN congratulates the Government and people of Malawi for the effort at eliminating stigma and discrimination against people living with HIV through the enactment of HIV and AIDS Prevention and Management Act in 2018.
The Act seeks to ensure that all Malawians irrespective of age, sex, sexual orientation, socio-economic status, political or religious affiliation have access to HIV prevention and treatment services in an environment free of stigma and discrimination.
The Act also provides stiffer punishment of MK5 million to MK10 million or five years jail term or both for various forms of stigma and discrimination by service providers. We must work together to ensure the full enforcement of the Act to promote and protect the rights of key populations, marginalized groups and people living with or affected by HIV.
The rights of marginalised and vulnerable groups should remain high on the national agenda. Every person, including persons with albinism, deserves full protection to guarantee their rights to life, education, health and opportunity.
Likewise, today we have an opportunity to highlight the importance of continuing to protect the rights of persons with disability, adolescents and young women, the elderly, and other vulnerable groups.
Malawi holds the legal obligation, under the Universal Declaration of Human Rights, human rights treaties, the 2030 Agenda for Sustainable Development and other international obligations, to remove discriminatory laws and enact laws and policies that protect people from stigma and discrimination.
Everyone can play a part in ending discrimination. The Zero Discrimination Day 2019 campaign challenges us to make the difference.
Ms. Maria Jose Torres
United Nations Resident Coordinator
***************************************
Currently, there are more than 20 Agencies and specialised organisations of the United Nations active in Malawi which, through their work, contribute to ensuring a better life for the people of Malawi.
Everybody plays a part in ending discrimination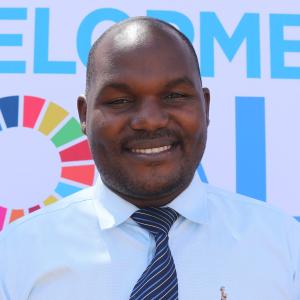 Phillip Pemba
RCO
Development Coordination Officer, Programme Communications and Advocacy
UN entities involved in this initiative
UNAIDS
Joint United Nations Programme on HIV/AIDS